3 Hour Shell Island Dolphin and Snorkeling Tour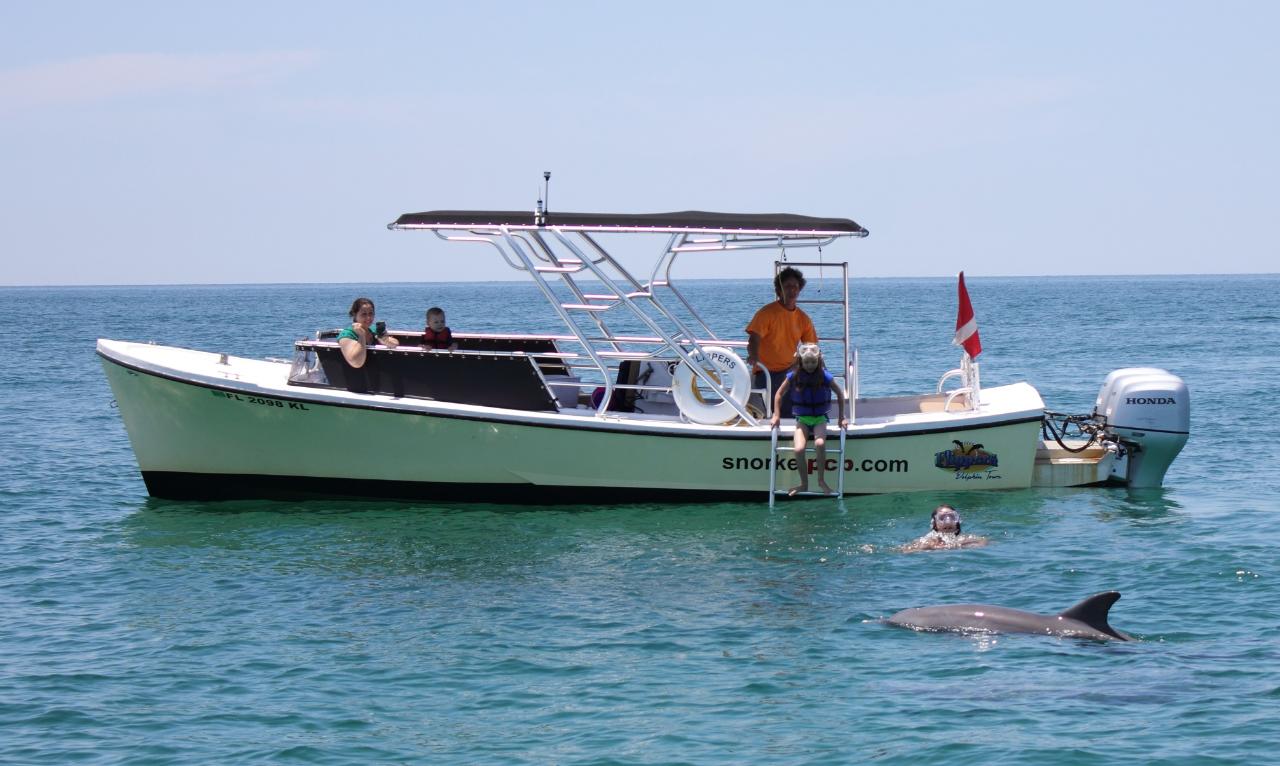 Duration: 3 Hours (approx.)
Location: Panama City Beach, Florida
Product code: Boat2
A more intimate Dolphin experience, just a small group (the boat can hold up to 6 passengers), our dolphin Boat Tours are 2 hours in length and offer you the opportunity to swim with dolphins, explore Shell Island and snorkel for sand dollars. Get your own private tour. Our captains are experienced and knowledgeable when it comes to finding the best spots to see Dolphins.
Boat Tours are fun for the entire family, no matter what their age. When you just want to relax, take in the beautiful views, and go swimming with our most famous residents, the Atlantic Bottlenose Dolphins, a boat tour is just what you need.
This is the trip you want if you are looking for an up-close and personal encounter with the dolphins not just a sightseeing tour, it is a much more intimate encounter. It usually just ends up being your group on the boat so we can cater the tour to do whatever you want to do. We don't have a set route that we mandate, you can choose the activities and how you spend your time on the tour. Our captains will offer plenty of options of how you can spend your time to ensure you get the most enjoyment out of your dolphin tour.
Our Cancellation Policy: If you cancel at least 48 hours before your arrival date then you will receive a 100% refund. If the weather is severe and we determine that you cannot go out on the day you are scheduled, then you will also receive a full refund.